It takes some serious action to start a brand. To DO, execute on every little step involved. If you know that you are usually a dreamer, find an accountability friend or group. They will help you stick to your schedule. Everybody has ideas. The differentiator is: the ones succeeding execute on their ideas.
Starting out will consume your time, energy, focus and money. It could be a good idea to talk to the closest people to you, about how this will effect them. If they know what you will go through, it will be easier for them to support you and to understand your situation. Who knows, some of them might even want to help out. But in the end, it is about you and it is your decision.
Market research firm Statista estimates the global sports apparel market generated revenue of $174 billion in 2018, up from $167 billion in 2017, and it's set to keep growing. According to Allied Market Research, revenue is expected to hit $184.6 billion by 2020.
Heritage, product quality, strong endorsement deals, and innovation are other spokes in the wheel of what makes a sports company great. Its something those in charge know all too well, and a big reason as to why a lot of brands have transitioned from the sports to lifestyle arena with ease in recent times.
Sportswear or activewear is clothing, including footwear, worn for sport or physical exercise. Sport-specific clothing is worn for most sports and physical exercise, for practical, comfort or safety reasons. Typical sport-specific garments include tracksuits, shorts, T-shirts and polo shirts.
For most sports the athletes wear a combination of different items of clothing, e.g. sport shoes, pants and shirts. In some sports, protective gear may need to be worn, such as helmets or American football body armour.
Sports fabrics are technical materials which help to keep the wearer comfortable during exercise. The type of fabric required will depend upon the intensity of the exercise and the activity. Yoga clothing should use fabrics with exceptional stretch ability for easy movement which will likely require the fabric to be of a knitted construction. Apparel for long distance running will keep the wearer in good comfort if it has excellent moisture wicking properties to enable sweat to transfer from the inside to the outside for the garment. Performance clothing for outdoor sports in the winter or snow sports should use breathable fabrics with very good insulating properties.
Sportswear also includes the variety of protective gear required for contact sports such as lacrosse, boxing and ice hockey. Different types of protective equipment are needed depending on the type of sport and position. The types of gears include the following: head gear, gum shields, shin pads, shoulder pads, and joint supports and protective gloves.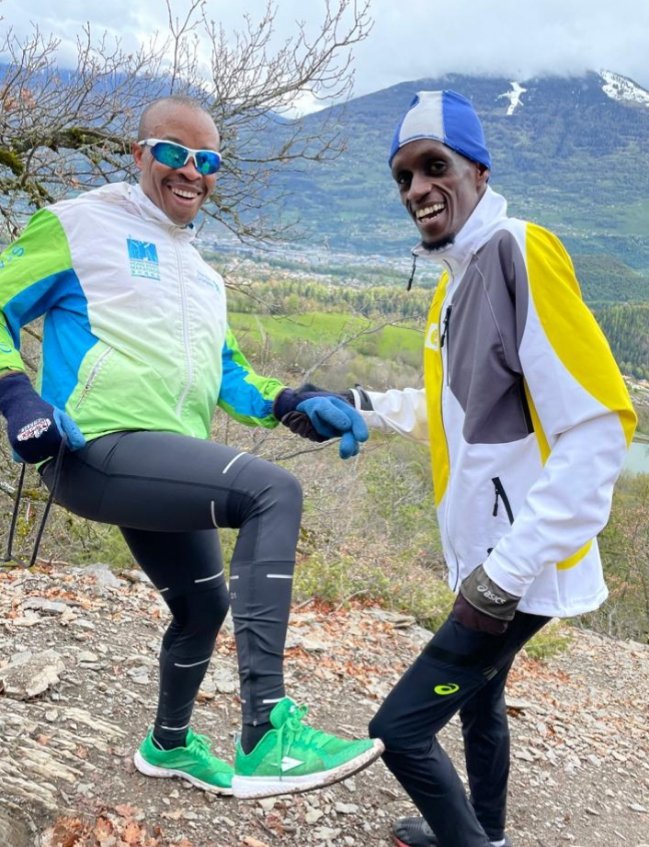 So you want to start a Sportswear Brand ?
This 18 step overview gives you an idea of what is involved in starting up your own sportswear brand. Visit apparelentrepreneurship.com and get tools, resources, courses and guidance for a DIY approach of starting a profitable apparel business. If you need help with business strategy, design/product development and sustainability implementation visit KrissCo — the internationally renowned apparel business & design consulting firm. We'll help make your idea into successful products, create tech packs, source materials and manufacturers or deliver a turn-key solution, a one-stop shop where you bring the idea, and we make it happen.
"The manufacturer usually has minimum quantity requirements for producing your garment. This should at least be your selling target. Sell, sell, sell, and collect your orders to meet those minimums. At the same time, keep track of your minimum requirements for materials. How much fabrics are on each roll that you buy? You don't want to buy too much fabric that in the end turns into left over. A good recommendation is to only produce the garments you have orders for. Don't stock up, unless you have an online business, and therefor need your own stock."
Here are the 18 steps to consider :
Idea & Customer Need.
Market Scan.
Business Plan.
Branding.
Money.
Entrepreneurship.
Team.
Product Development
Define The Collection.
Design.
Sourcing.
Pricing.
Pattern & Prototype.
Production.
Shipping.
Marketing & Sales
Marketing.
Sales.
Order : A good recommendation is to only produce the garments you have orders for. Don't stock up, unless you have an online business, and therefor need your own stock.
Customer Service: Talk to your customers, put your ego aside, and use the information to make even better products in the future.
Heres is an article that explains the steps in depth
: https://anakristiansson.medium.com/how-to-start-a-sportswear-brand-d13f528e967?p=c5525393d08a