"I'm here to make timeless shit and I'm here to stick around."
Mark Mbogo moved with his family to U.S. when he was 9 years old.
His stage name now is KayCyy Pluto. Both Mbogo and his alter-ego are ready to release some hit songs and that's what makes him a Minnesotan to Meet.
"I want my music to just be free, I don't want to be put into music into a genre, whatever feeling I get that's the feeling I want," Mbogo said.
Throughout his career, he has released two albums and several singles. The rapper has worked with notable artists such as Kanye West, Lil Wayne, and Lil Baby.
KayCyy signed to Alive Productions record label founded by music producer Reefa—in 2016.
The rapper has released two of his own studio albums, Patient Enough and Ups & Downs, which released in 2020 and 2021 respectively.A third album, titled Who Is KayCyy?, is set to be released in 2021.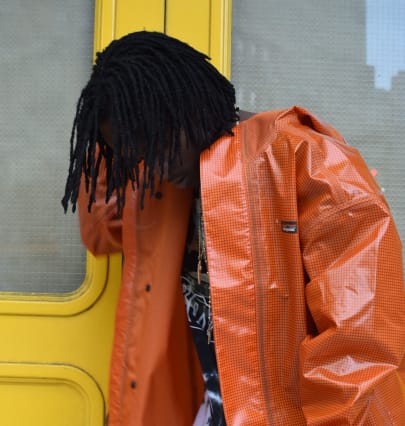 Mbogo has worked closely with Kanye West since 2019. The rappers met through Abou "Bu" Thiam, who later became West's manager.KayCyy is currently signed to Kanye's record label YZY SND,[5] and is featured on West's tenth studio album Donda.
"Every time Kanye would introduce me to people like Trav or Justin Bieber and all these people, he'd be, like, 'Man, here's my first artist out of YZY SND,'" KayCyy says. Describing the experience of working in Kanye's famously collaborative creative environment, he adds, "It's like the Yeezy School of Music. You're going to learn something there, and you're going to meet somebody important there. Everybody's there for a reason."