Sauti Sol and their record label Sol Generation has partnered with Keep Pace Africa Limited to launch their own brand of ear pods dubbed PaceSol. Taking to their social media pages to announce the partnership, they revealed that PaceSol will be the first product out of their partnership with Pace as they look forward to introducing other unique and affordable tech products that they feel will represent them as a group into the region.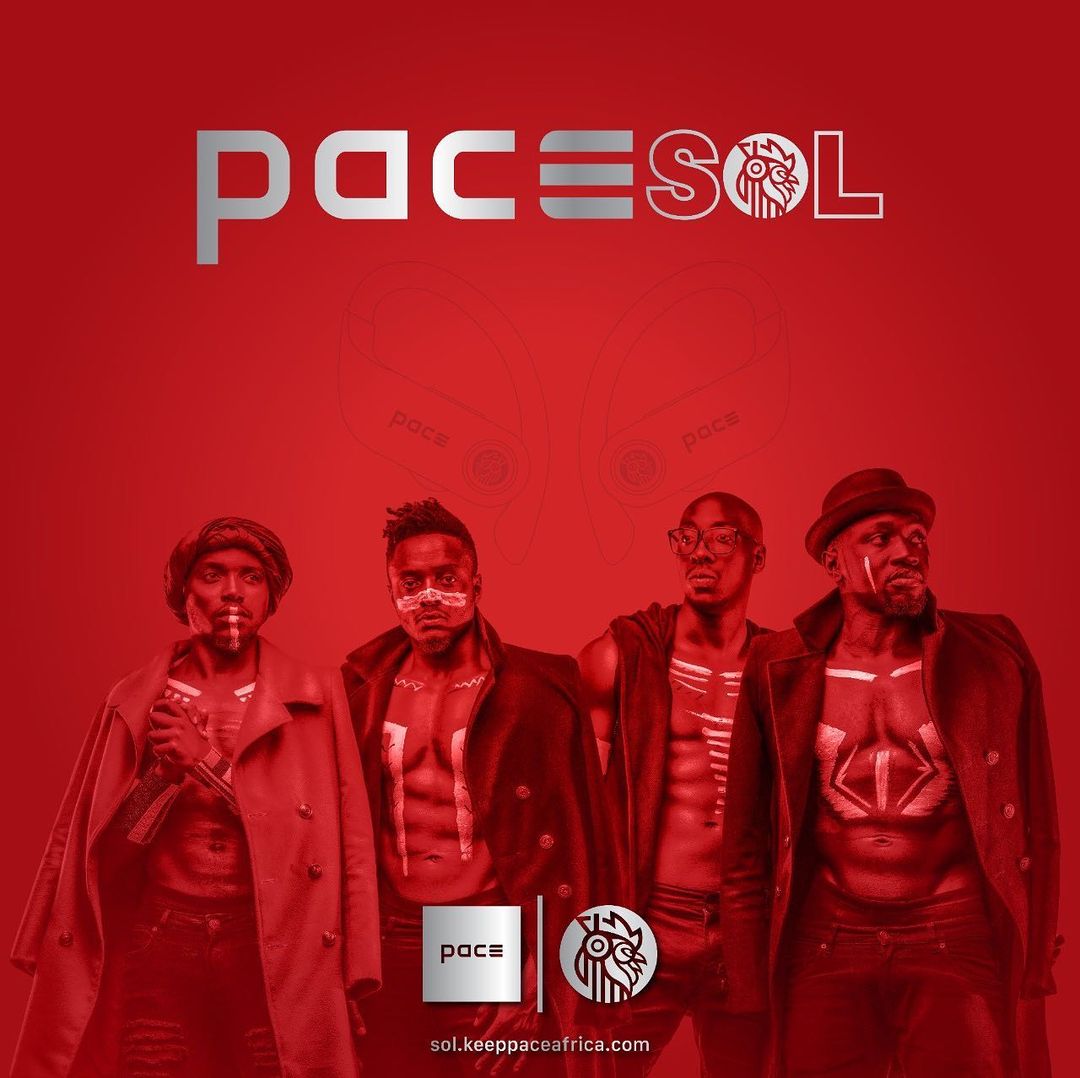 Speaking about their new product and partnership, Bien who is the band's lead vocalist said, " we wanted to create a product that sums us up as a group, part lifestyle, part activewear and part musical excellence."
Chimano continued to add, "PaceSol is a product you can use anywhere and look good, and not compromise on your listening experience."
Video producer J Blessing who is Keep Pace Africa CEO explained that the partnership is focused on providing global sound solutions for the African market.
"This partnership is a celebration of what African brands can achieve through collaboration. Coupling Sauti Sol and Sol Generation's mantra of D.O.P.E (Discipline, Order, Passion and Excellence) and Keep Your Own Pace of Pace, the purpose of the product is to inspire Africans to make their moves in dope way while powered by our music, enjoyed through our product," J Blessing said.
Description
Pliabe Earhook Design
The adjustable and secure-fit ear hooks ensure your earphones stay firmly in place, free of wire tangled around your neck.
Reliable Performance of Workout
IPX5 waterproof construction make the Pace Sol reliable performance for running, jogging, riding, hiking, fitness, or in the gym.
Enhanced Stable Connection
The custom-made Bluetooth 5.0 chip provides super low latency , ultra-low power consumption and a static-free, reliable and swift connection for stable music streaming in the extended range up to 20m. Never worry about walking away or losing your connection again.
Package List
Pace Sol Bluetooth EarPods
Charging Case
Micro USB Cable
User Manual
Pairs of Ear Tips with different size options