Universal Studios Japan's massive theme-park project Super Nintendo World looks like it's all finally coming together. A new photo published by The Sankei News shows a holistic view of the colorful amusement park nearly completed.
Peach's castle, located at the bottom left corner of the park, is the main entrance where visitors will be able to see Toad's House and various structures referencing game stages immediately upon entering — Bowser's Castle can be seen in the far distance. The park will be dotted with coin blocks, scaffolding holes, tunnels, Piranha Plants, mushrooms, trees and a variety of landscapes commonly depicted in Super Mario games. A Mario Kart ride, built with a Nintendo 64-inspired polygonal design, an area depicting an ice level, "MARIO MOTORS" and other quirky structures are but a few striking features of the much-anticipated theme park.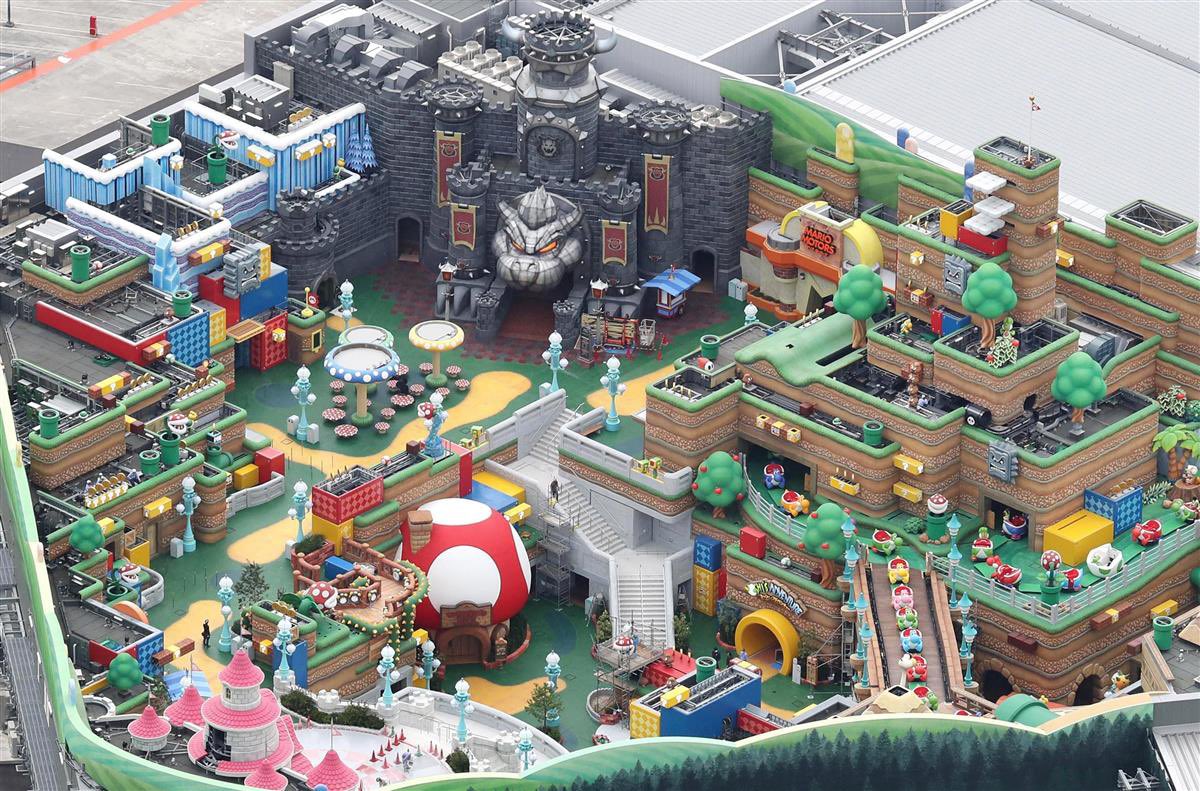 Universal Studios Japan's Super Nintendo World is set to open during Spring 2021, ahead of the rescheduled Olympics.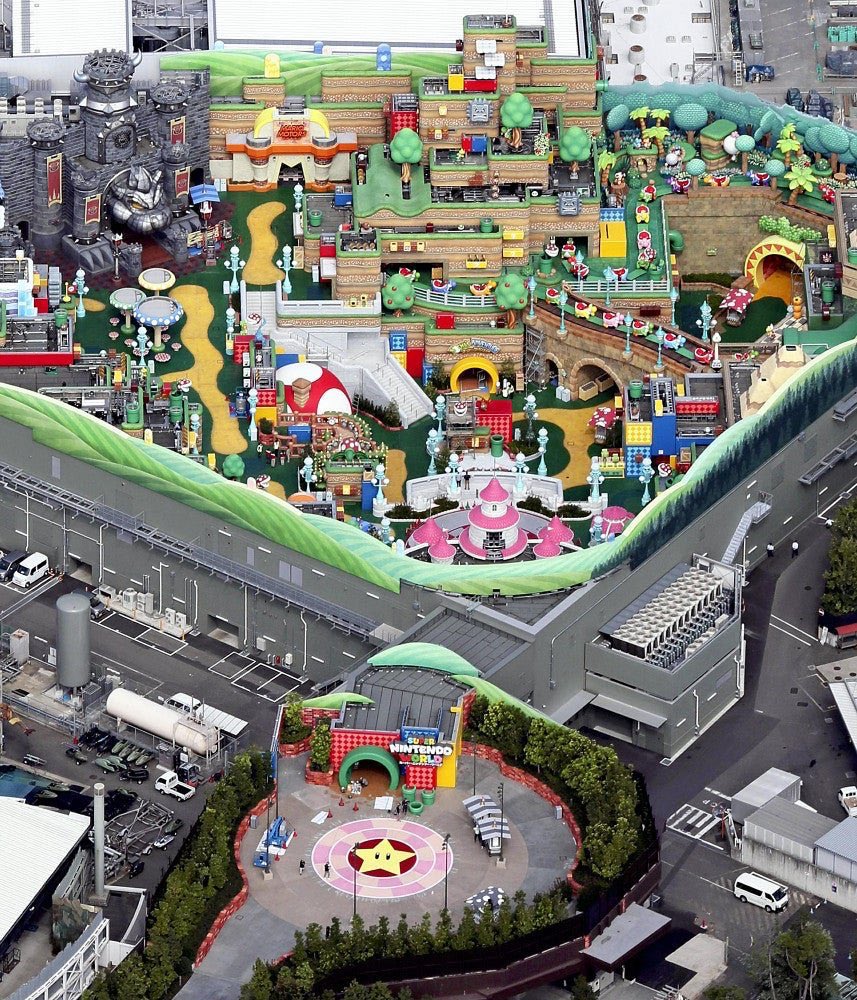 Source : https://hypebeast.com/2020/11/super-nintendo-world-universal-studios-japan-completed-photos-info