We are not making any conclusions , and to be honest we really don't care what a grown ass man decides to do with his life privately except that this man is our dear superstar boy band member Chimano.
Sauti Sols member Chimano , (Willis Austin Chimano) sexuality has come under scrutiny by the ever controversy hungry KOT after the Sol family posted a picture supposedly of them and their spouses, the picture posted with just a simple caption 'Sol Family' (insert the red heart emoji) re-introduced the ever controversial speculation of Mr. Chimanos sexuality rather baseless as non of the entities ie Sauti Sol or Chimano himself have ever alluded at the topic.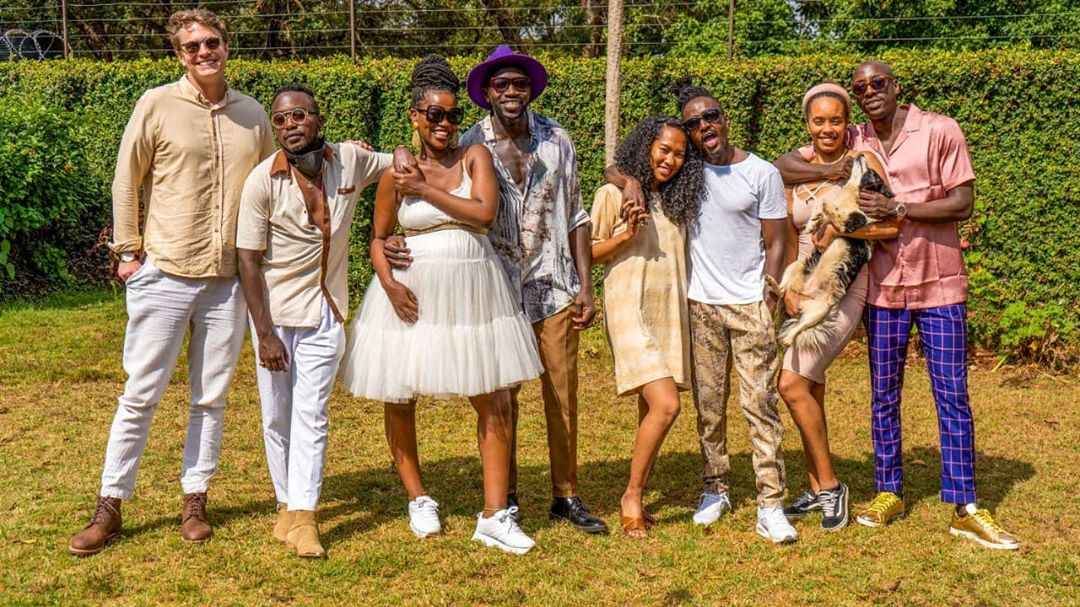 This comes as an unfamiliar dude to KOT appears on the photo on the far left right next to Chimano which sparked the controversy making Chimano trend number one the Kenyas twitter charts which has obviously caught my attention , the man goes by the Arnoldelly3 as per his twitter handle , he is a Film maker,Script writer, editor ,Photographer probaly working with the band and thats all we know at the moment.
So , why am I poking my nose on this as well, well because i don't understand whose business it is what a grown ass man decides to do with his private life , its Not as if Chimano is looking for our opinion on who he should be seeing and neither is he looking for your validation , so enjoy the retweeting meanwhile Chimano laughing his guts off at y'all corny clowns focusing on his sexuality instead of your next bill or your mental health for that matter .
I do not condone any form of disrespect towards anyone based on their sexual preferences and its very sad to see how obsessed people are with other peoples sexuality, like chilax and go figure yourself first , the question is what do you care who fucks who ? especially in the middle of a pandemic hahaha, I hope you are keeping safe !
Big shout out to Chimano for not letting the BS slide , in a tweet he posted clapping back at the clowing from which he got support from friends and fellow superstars , showing solidarity against the rubbish.
Like what you see? theSystem * continues to exist only through the dedication and generosity of the community it promotes. You can help us keep going by way of a monthly subscription to our platform https://www.patreon.com/theSystemInc . All funds raised will go directly to editorial commissioning and support our contributors in their excellent work.